Top 8 Best Loreal Eyeliners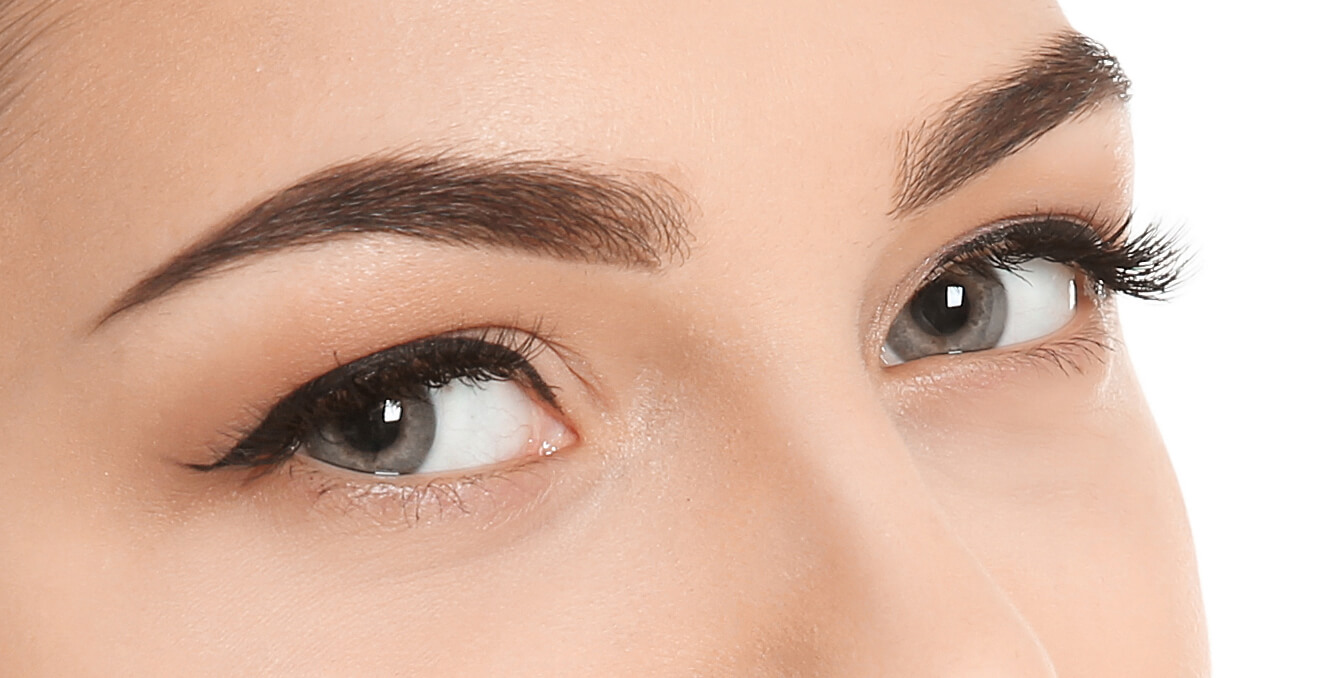 L'Oreal is the world's largest cosmetics and beauty company and is represented in 130 countries on 5 continents. The brand is supported by leading celebrities in all parts of the world. It has some of the most amazing and high quality products.
L'Oreal brings us some of the best eyeliner and a makeup lover should definitely try at least one of these awesome products.
The Most Loved Loreal Eyeliners
1. L'oreal Super Liner 24hr Water Proof Gel Eyeliner – Blackest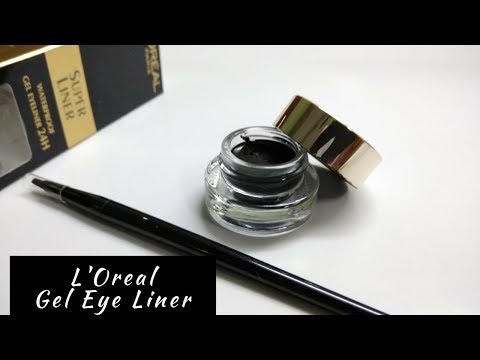 Loreal Gel Eyeliner is one of the best gel liners in India. It comes in 2 colors – black and brown. The liner can be applied very smoothly and easily. It comes with a liner brush that makes it easy to draw thick and thin lines. The color black is highly pigmented and results in a deep black color with a semi-matt finish. The perseverance is just incredible. It stays there for a long time without smearing or fading. The liner is sweat-proof, smudge-proof and can be easily removed with a make-up remover.

2. L'oreal Super Liner 24hr Water Proof Gel Eyeliner – Brown C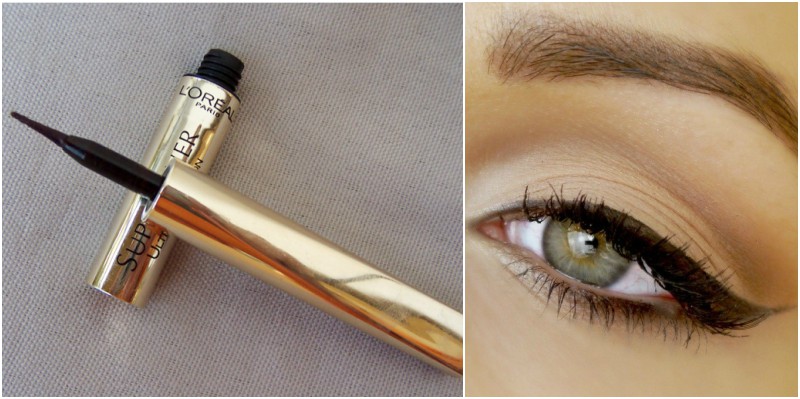 This is the brown shade of the gel liner. The shade is a perfect brown with a slight sheen, which makes it perfect for the day or work. It stays longer than 8 hours and is completely waterproof.

3. L'oreal Super Liner Instant Impact Felt Liner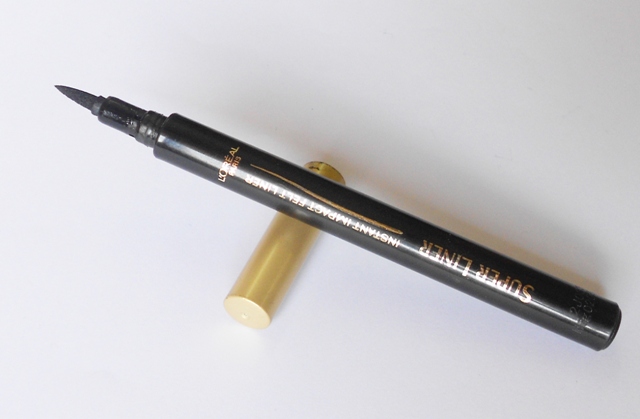 The L'Oreal Impact felt liner is a liquid marker pen style liner. The felt tip offers lightness and precision to achieve different looks, be it winged lining or cat eyes. It dries immediately after use. The color is deep black and gives the eyes a shiny finish. The only disadvantage of this product is that it is not waterproof and will dissolve when it comes in contact with a few drops of water.

4. L'oreal Super Liner Luminizer (Dark Sapphire) For Blue Eyes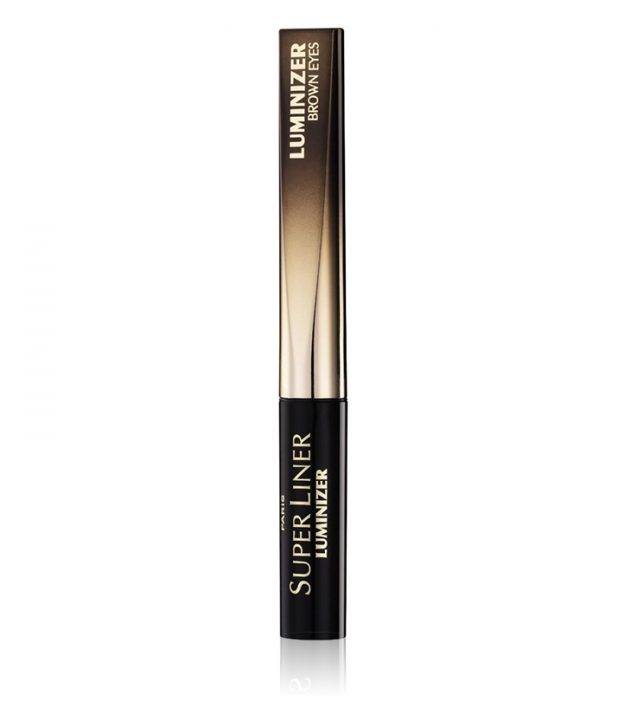 L'Oreal Super Liner Luminizer is available in 3 stunning colors with light reflecting particles, each formulated for different colored eyes. Black amethyst is a beautiful dark plum shade, which is intended for beauties with hazel eyes. The beautiful shade with a glossy finish illuminates and intensifies the eye color in a wonderful way. The liner can be applied smoothly without running. The stamina is also good and stays for 6+ hours without fading or bleeding.

5. L'oreal Super Liner Liquid Eye Liner – Black Laquer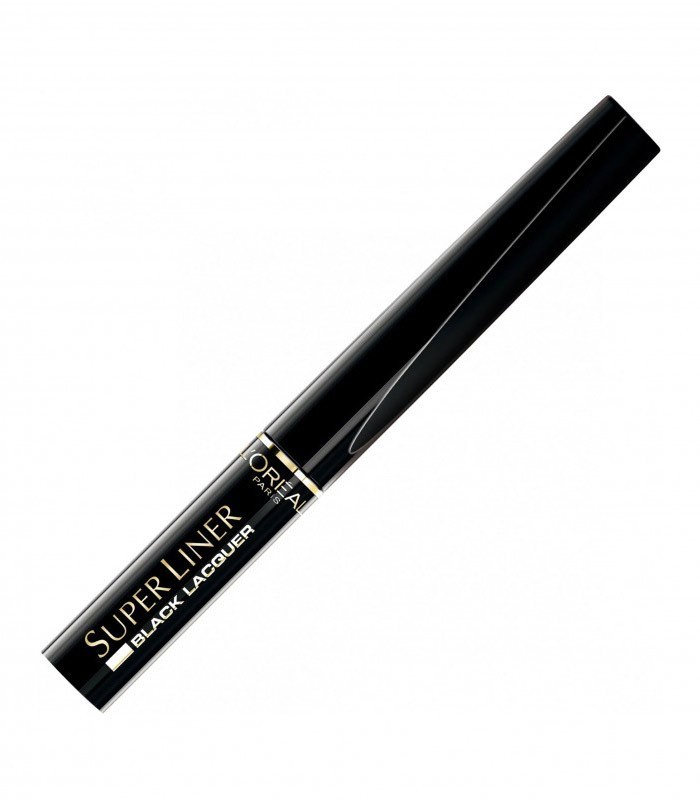 Black Diamond's formula resembles other colors in this area. It is intended for brown eyes and comes in a shiny black shade. It is a soft black with a fine blue and gold shimmer. Two wipes are required to get an intense dark and rich color. The glossy black color of this liner goes perfectly with dark brown eyes. It stays light for 5 hours without fading.

6. L'oreal Super Liner Carbon Gloss Eye Liner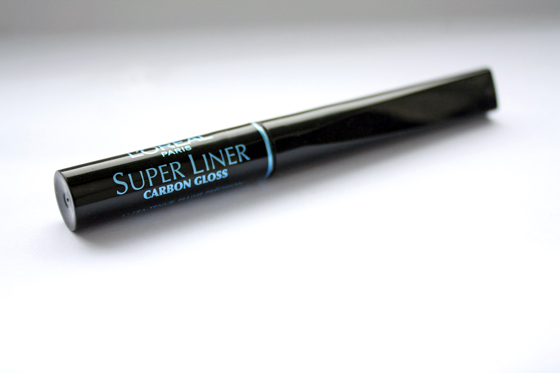 The Dark Sapphire shade is a beautiful midnight blue with a jewel-colored sheen that looks beautiful on blue eyes. This shade does not contain glitter or shimmer and is therefore perfect for everyday use. The pigmentation of this shade is amazing and dries in a few seconds. This is certainly a must buy from this area.
7. L'oreal Contour Kohl Pencil Liner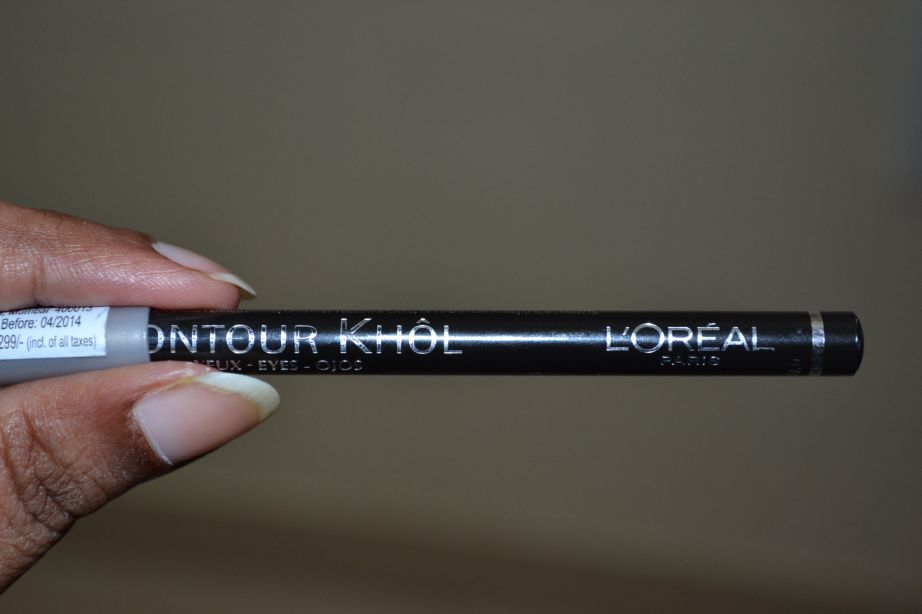 The L'Oreal Super Liner is the best choice if you are looking for the perfect choice among the Loreal Liquid Eyeliner. The applicator comes with a sponge pen that provides a perfect grip for fine or thick lines and a sultry streak. It dries in seconds. The color is deep black with a full finish. The liner is sebum-proof and stays longer than 4 hours. It is ophthalmologically tested and absolutely safe for sensitive eyes and lens wearers.

8. L'oreal Paris Pencil Perfect Eye Liner
Carbon Gloss is the glossy version of the Superliner. If you don't particularly like matte liners, you can definitely choose one. The liner has the right shine. It is not particularly shiny, but gives the eyes a refined glamor. It is a super intense black liner with a flattened applicator that offers a good hold. In addition, it does not sting or irritate the eyes.