Wedding Makeup Ideas And Looking For The Inspiration Of Bride Beauty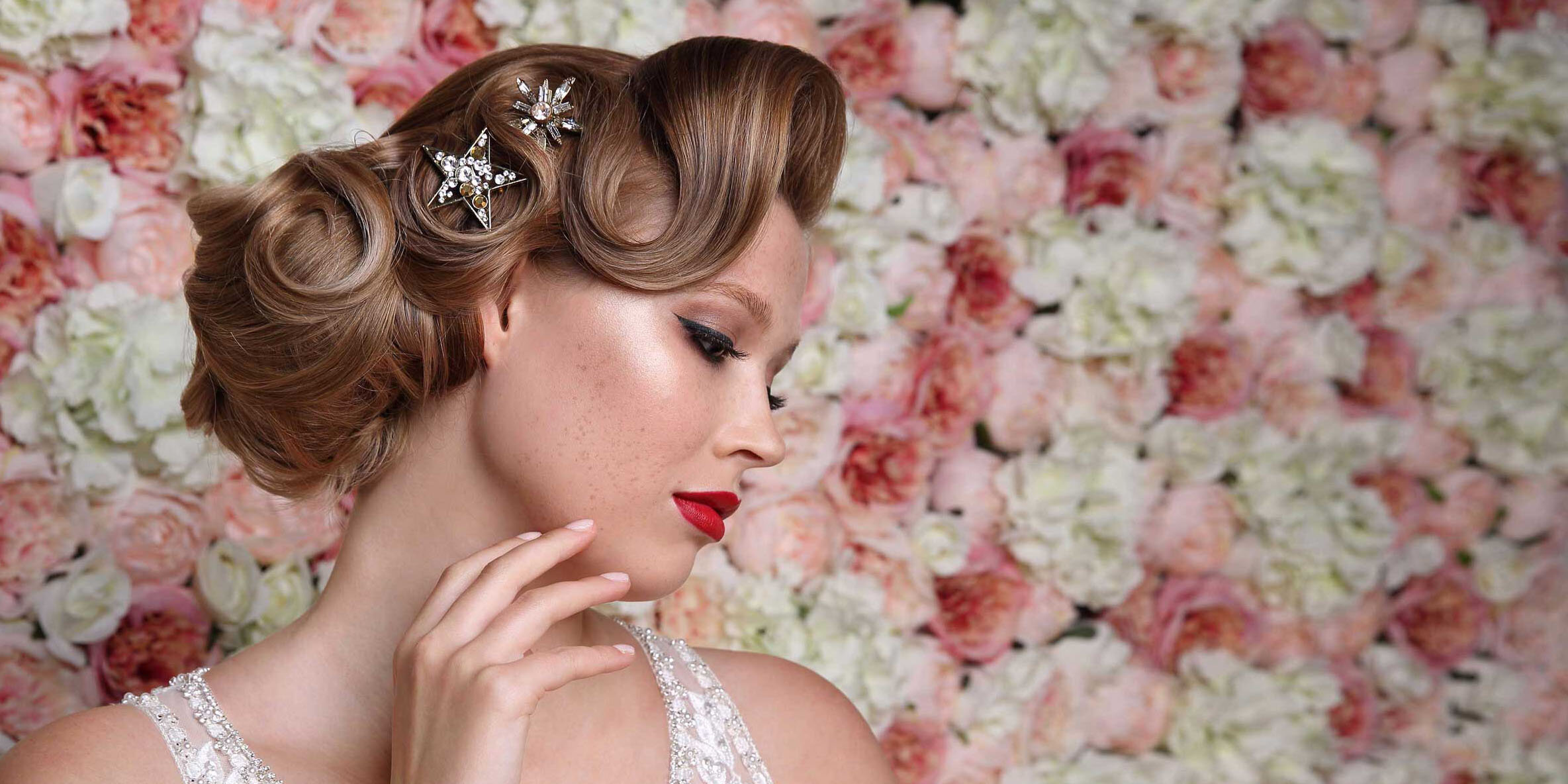 If you're looking for wedding makeup ideas and looks, get inspired for your big day of beauty with these wedding makeup looks worn by real-life brides.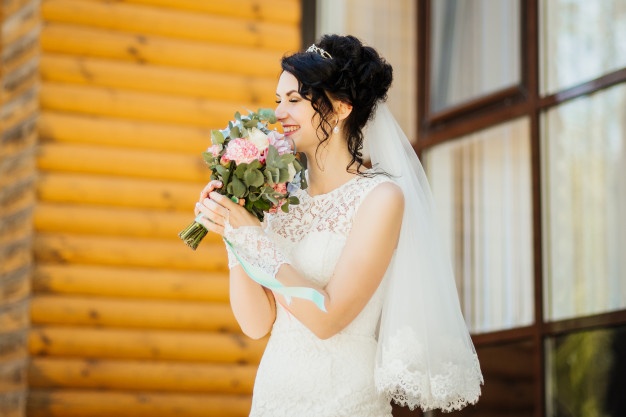 And remember the number one rule of wedding makeup: Bridal makeup is entirely up to the bride. Glamorous wedding makeup may work well for one bride, while another bride may suit more natural wedding makeup. Here are all the wedding makeup ideas and looks you need to inspire your big day…
Ideas for wedding makeup and looks to try on
Getting the perfect bridal makeup isn't easy, so we've put together all the bridal beauty inspiration you need for your wedding day – as well as wedding makeup ideas and looks to suit all types of brides.
Natural Wedding Makeup Ideas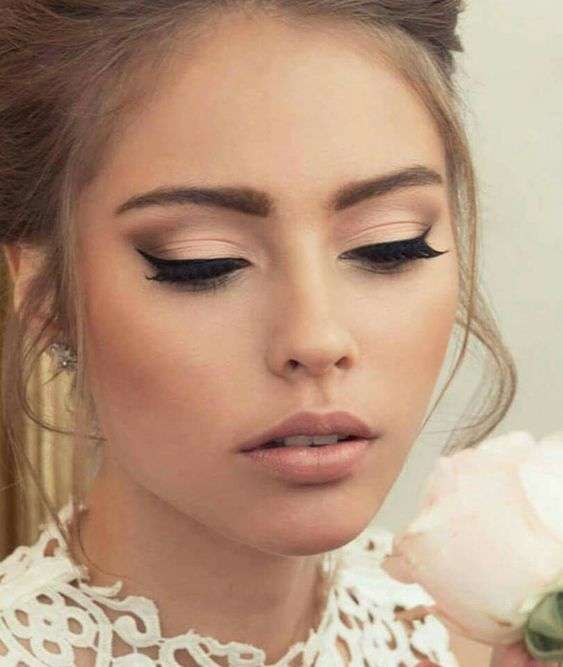 Minimalist, natural bridal makeup is much more than a real wedding trend launched by Meghan Markle – it's simple, it's classic, and it's the one thing that works for everyone.
Your wedding day is all about you – so it only makes sense that you take a personal approach to your wedding makeup – and sometimes, that means keeping it as natural as possible. Natural wedding makeup can make you feel confident about looking like you – but better – on the big day.
For inspiration on how to perfect natural minimalist bridal makeup, think of thin eyebrows, flushed cheeks and nude lips…
Glam Wedding Makeup Ideas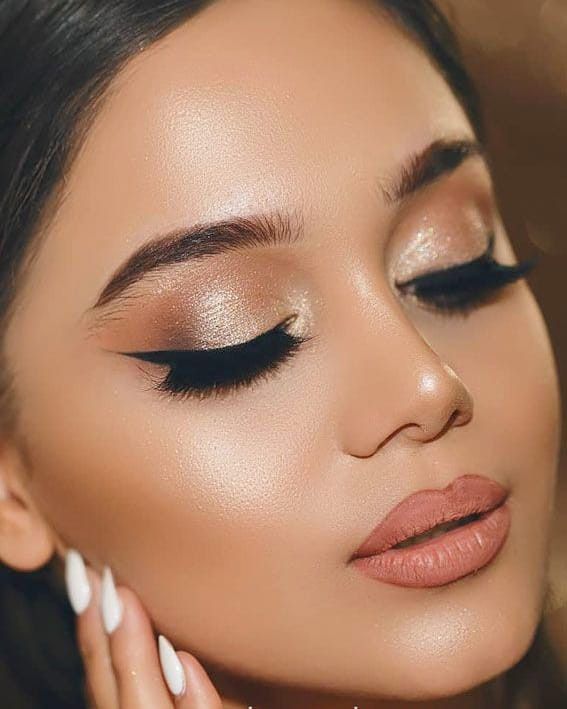 Not every bride wants a natural look on her wedding day, and there's nothing wrong with that. While bare lips are practical for a wedding, that doesn't mean you shouldn't at least try a classic red – if glossy lipstick is your signature, incorporate it into your wedding day look.
Glamorous wedding makeup can be sexy, metallic and perfectly dramatic. The trick is to keep dramatic eyes or lips with little visible makeup.
So yes, there is a way to use glitter that looks not only glamorous, but bridal as well. With the rest of your makeup maintained like a classic wedding (full coverage foundation, pinky nude lipstick, blush pop, defined eyebrows), your eyes can become the playground of experimentation.
Bridal Smokey-eye Makeup Ideas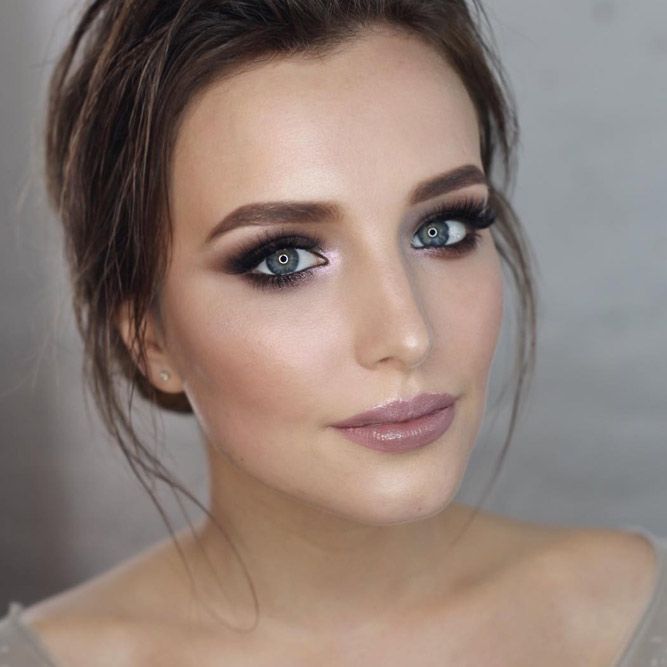 When it comes to wedding day makeup, we're big proponents of the "less is more" technique. But getting married is a big deal and no look says sensual and seductive like the glamorous smoky eye.
Smoky eyes are timeless – this type of makeup matches any face and always looks great, so it's not surprising that many more brides are choosing smoky eyes for their big day.
You can also get romantic smoky eye makeup without looking too heavy or dark for your special day – think metallic bronze and silver.
Classic Bridal Makeup Ideas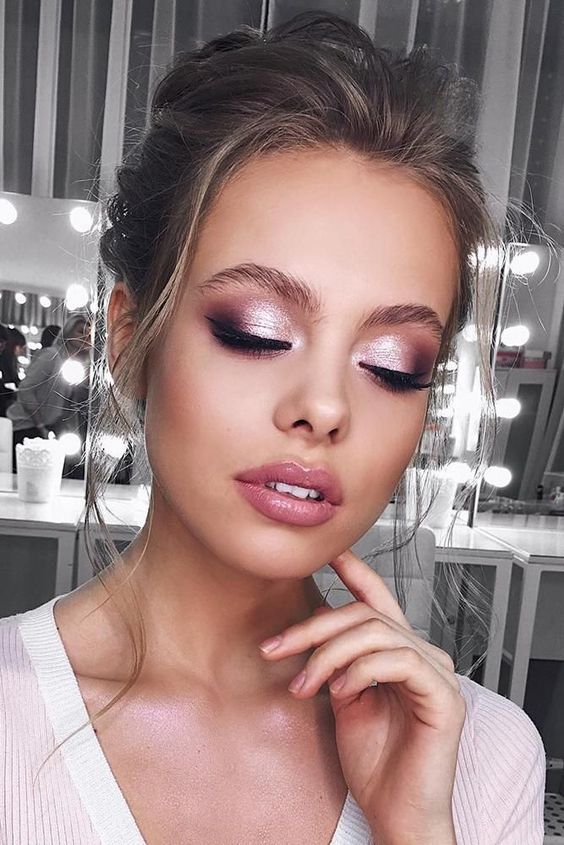 An elegant and timeless bridal look never goes out of style. Every bride wants to feel beautiful on her big day, and classic bridal makeup, such as nude lipstick or rosy lip gloss and blush, are signature wedding makeup.
Matte Wedding Makeup Looks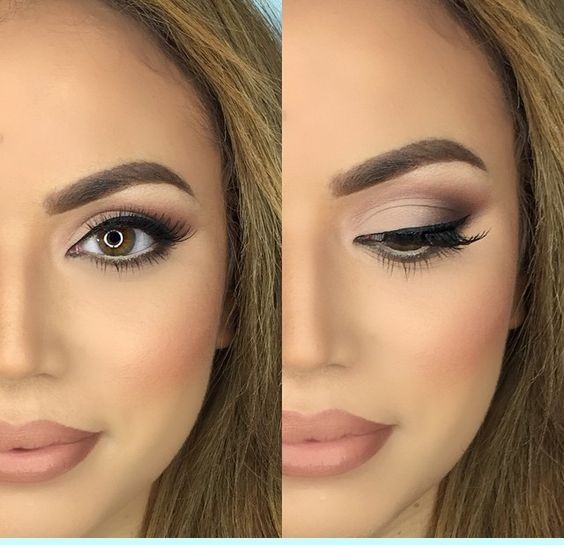 If you're not a queen of glitter, don't feel like it has to be just because it's your wedding day (you still need to look and feel like you do!). A completely matte look can be just as glam and extravagant as its shimmering counterpart.
Bronzer and a nude lipstick complete the neutral and sexy matte wedding look.
Keep blotting paper in your purse or, realistically, in your godmother's purse to avoid sparking during shots.
Glowy Wedding Makeup Looks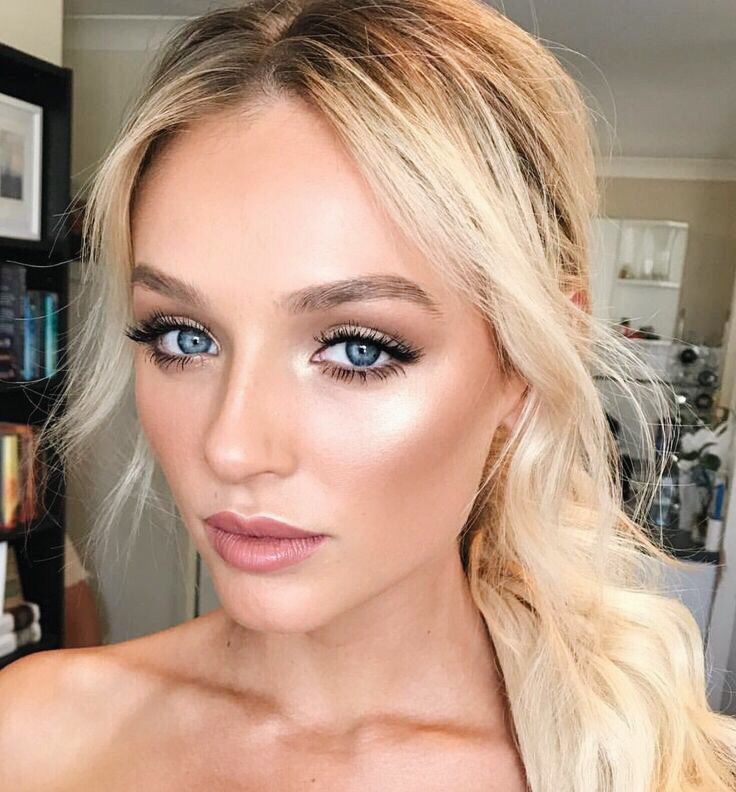 Not only does copper and gold look expensive and festive if you're having a winter wedding, but they also give the skin a really healthy and glowing look when spread over the cheekbones.
Try a glistening golden eye, metallic lip, or golden accent in powdered formulas rather than cream or oil, so your look will last all night.